Schedule of Services
Sunday Services at Saint Matthew's
8:00 am – The Holy Eucharist, Rite II
A quiet, reflective celebration of the Eucharist, with organ music, hymns, and sermon.
10:15 am – The Holy Eucharist, Rite II with Godly Play Sunday School for Children during the school year
This service is the largest weekly gathering of our parish family, with congregational hymns, anthems sung by St. Matthew's Choir, and a joyful welcome for everyone.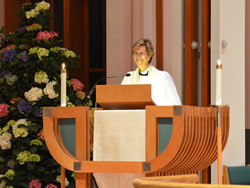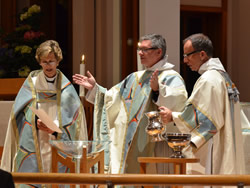 Weekday Services
Wednesday, 10:00am – The Holy Eucharist
Do your spiritual batteries need recharging in the middle of the week? These informal services last only about 30 minutes and are the "best-kept secrets" of our parish.