St. Matthew's Parish Christmas Faire 2017
26th Anniversary
Friday, November 17, 2017
6:00 p.m. - 9:00 p.m.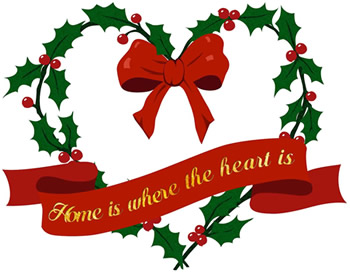 Make your home in me, as I make mine in you.
John 15:4
On Friday, November 17th starting at 6pm our community will come together in the spirit of Christmas-giving for the annual St. Matthew's Christmas Faire. The Sprague Auditorium will be transformed into a magical Christmas wonderland where we invite you to join us for a festive evening of holiday fun.
This year's theme is HOME IS WHERE THE HEART IS because as John 15:4 instructs "Make your home in me, as I make mine in you."
Through the combined efforts and generosity of our St. Matthew's community, we raised more than $141,000 or our Outreach Partners in 2016. 100% of the Faire's net proceeds go directly to a list of very worthy charities that include services for: at-risk children, homeless youth, meals for homeless and low income groups, job training and placement for homeless and low income groups, pastoral support for prison inmates and youth at juvenile hall.
View a complete list of our Outreach Partners. You can also read some touching personal stories of hope and perseverance.
It is our prayer that the thousands near and far whom our Outreach partners serve, may regain their footing in this world as a result of the resources that the funds raised will enable.
We need YOU to make the 2017 Christmas Faire as fun and successful as possible. Connecting to your community through volunteer work can have a tremendous impact on you and the world around you. There are many exciting opportunities. We welcome all contributions to the Faire – and have forms for most of them.
Donation forms:
These PDF forms are all interactive. Please fill it out on your computer and then email to the address on the form.
We have three Faire meetings where you can learn more about volunteer opportunities in the fall. Please check back here for dates. We would love to see you there.
Please know that ALL are welcome at the Faire - children, friends and neighbors. We look forward to a fun evening and are grateful for your support of our Outreach partners.
Warmly,
Your 2017 Christmas Faire Co-Chairs
Anna Hurst, Channing Grigsby and Holly Manzo ~ Event Co-Chairs
Courtney Wyman and Kelly Peterson ~ Auction Co-Chairs
If you have any questions, please contact us.
Christmas Faire Opportunities To Help
The Christmas Faire donated over $141,000 to our Outreach Partners in 2016. To do that again this year, we need your help. Here are some ways you could get involved to help us better the lives of people in dire need.
View the Christmas Faire Auction Catalog
Hospitality
Hospitality is responsible for the tasty treats that are passed around to our guests at the Christmas Faire. Please contact Jamie Leff if you are interested in donating a dessert or helping to serve food during the event. If you would like to help underwrite the cost of our generous hospitality spread, please fill out the interactive form.

General Donation Items
If you still haven't found your niche, the donation section might be where you belong. Your donations will proudly feature next to your name in the Christmas Catalogue and on display during the night of the Faire when people will place silent bids in the hopes of being the lucky recipient. We welcome any and all donations. Here are some ideas: Toys or children's items; Gift certificates from your favorite store, beautician, art teacher or restaurant; Travel items that include vacation homes or hotel stays; Sports and theater tickets; Book or gift baskets; If you would like to donate, please contact Courtney Wyman and Kelly Peterson or please fill out the interactive form.

Wine
A committee for the oenophiles amongst us, these spirited folks ensure that there is a fine selection of grape juice from which to choose and enjoy at home. If you're in interested in improving the wine cellars of our guests, please contact Cary Sinnott and Mike Hurst or fill out the interactive wine donation form.

Parties
If you're the social type and like to throw parties, then this is your home! Pick a theme, set a date and the bidders will be your guests. Et voila - it's a party!! Make it a dance party, a casual fiesta, a kids party or dinner party. You can take it on solo, or invite a few friends to co-host with you. The more, the merrier. If you would like to host a party, please contact Leslie Harter or Jennifer Devkar or please fill out thee form.

Food Boutique
The food boutique is where members of the St. Matthew's Community share their culinary prowess by cooking up and donating their tasty homemade treats for sale at the Faire. If you're interested in cooking up something good – for a good cause, please contact Mary Vig, Sujie Min, and Krissy Matsuno.
The Gift Boutique
Get a jumpstart on your Christmas shopping. Make sure that you and other members of the community have great pickings by either crafting or donating an item(s) for sale. Want to make or donate something? Please contact Karen Grigsby, Whitney Brejcha and Jane Manzo.
Christmas Gift Cards
This dedicated group spent their summer vacation creating beautiful cards, which represent several of our Outreach partners. Make this year's Christmas cards by donating money to our Outreach programs in honor of a card recipient and continue the gift of giving throughout the season - and beyond. Please email Anna and Channing.